Entrance ticket to Kreativum
Adresse: Strömmavägen 28, 37432 Karlshamn
Karte anzeigen
Adresse: Strömmavägen 28, 37432 Karlshamn

Entrance ticket to Kreativum in Karlshamn. A science center for the curious ones. Use your curiosness at the exploring center and try over 150 exploring stations.
For the curious and exploring one Kreativum is well worth a visit. A science center for all ages and a perfect adventure trip for the whole family. In the MegaDome cinema theres movie sensations in addition to the usaul. During the summer times the Krea park is open, its right by the river Miåns shore line. Here you can find water fountains and superslow soap bubbles to experiment with. Beside Kreativum lies a small Tropicarium, Exotic World (Exotisk värld). Be sure to take a visit to see the meerkats and the monkeys.
There is plenty of parking places for both campers with trailers, buses and cars. If you are visiting Kreativum and want to park your camper you can ask for a free parking ticket in the reception. No service is available and keep in mind to keep the parking area easy to acess in and out.
Now you can take the bus from Karlshamns train station (resecentrum) all the way to Kreativum fom bus line 311. The bus goes once every hour and takes just 15 minutes. The bus line goes Monday to Saturday and you can find the time schedule here. Search for Bus 311. On Sundays the bus stops are Janneberg or the hospital Länsmansvägen. There is a sidewalk to Kreativum and it takes about fifteen minutes.
More information about the opening hours, prices, movies , accessability you can find at www.kreativum.se or at the number +46 454- 303360.
Mehr anzeigen
Hotel
Entfernung: 2,7 km
You are cordially invited to a hotel that combines an international atmosphere with the genuine charm of a traditional Swedish city hotel.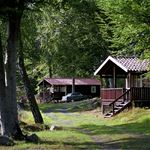 Cottage
Entfernung: 4,4 km
Kolleviks Camping is a holiday paradise with camping and cottages by Östersjön, 3 km southeast of the centre of Karlshamn, in the heart of Blekinge and its scenic archipelago.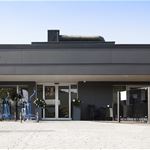 Hotel
Entfernung: 354 Meter
Karlshamn's largest and newest hotel is located just steps away from the highway and interconnects with all of Europe. Yet, close to the delightful town, convivial archipelago, beatiful golf course, and of course phenomenal salmon fishing.