Adresse: Brovägen 2, 376 37 Svängsta

Well stocked shop for hunting, fishing, leisure and dogs.
Jaktia is one of the largest stores in Sweden for hunting, fishing and dog owners.
In thw county of Blekinge, you find it in Svängsta, about 15 km northwest of Karlshamn.
The new specialist store opens April 25 in the middle of the fish kingdom in Blekinge with generous areas for both hunting, guns, fishing, dogs and leisure of approximately 500 m2.
Besides hunting, guns and fishing the new store in Svängsta also offers hunting license courses, hunting trips and weapon repairs. The Hunter School of Jaktia is an intensive course for 4 days and culminates in a hunting license.
Mehr anzeigen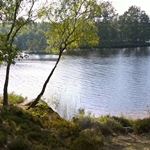 Camping
Entfernung: 5,9 km
Erleben Sie die hübsche & erholsame Natur im Naturschutzgebiet Långasjönäs. Hier kann man so richtig schön ausspannen, mitten im Naturschutzgebiet mit herrlichem Blick auf den See Långasjön. Hier befindet sich unser Campingplatz & Feriendorf – mit einer großen Auswahl an Unterkunftsmöglichkeiten mit unterschiedlichem Standard.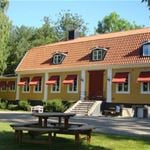 Bed & Breakfast
Entfernung: 4,5 km
The B&B Södra Hoka is located in a very stimulating environment. Here you can enjoy lakes, fishing waters, bathing areas, forests and hiking areas which are appreciated by many guests.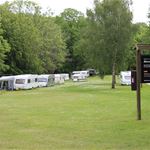 Camping
Entfernung: 7,7 km
Our camp sites for tents and campers in Mörrum are located right by the riverside in a beautiful setting. Choose your date in the calendar.