The crown deers mating call in Eriksberg
Kategorie:
Events, Other, Höjdpunkter
Datum: Samstag 14 sep 2019
Experience the powerful mating call of the crown deer.
September is a beautiful time at Eriksberg. During the fall you will be able to hear the mating calls from he crown deer through out the park. You will have the opportuity together with one of Eriksbergs guide to drive around and listen to the mating calls and visit popular mating areas. In the evning you will be served a three course dinner.

Program:
16.30 Information.
17.00-18.30 Guided tour of the park
19.00 Three-course dinner

For more information, please contact Eriksberg, see below.
Datum

Uhrzeit

Veranstaltungsort

Samstag 14 sep 2019
16:00
Eriksberg
Hotel
Entfernung: 8,7 km
You are cordially invited to a hotel that combines an international atmosphere with the genuine charm of a traditional Swedish city hotel.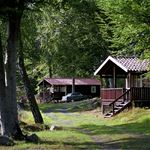 Cottage
Entfernung: 7,3 km
Kolleviks Camping is a holiday paradise with camping and cottages by Östersjön, 3 km southeast of the centre of Karlshamn, in the heart of Blekinge and its scenic archipelago.
Hotel
Entfernung: 289 Meter
Eriksberg Vilt & Natur offers a very exclusive facility where the wild animals and nature walks like a red thread through the interior. Within the natural area, which is one of Northern Europe's largest wildlife reserves, we offer secluded accommodations for you who are looking for other experiences than a normal hotel.