Car racing - Sweden championship final
Kategorie:
Sports, Events, Höjdpunkter
Datum: Freitag 27 sep 2019
- Samstag 28 Sep 2019
Car racing in Karlshamn and Olofström.
Car racing in Karlshamn and Olofström on September 27-28. The program and map will be sold from September 23. Map and program are sold at:
- Sparbanken (bank) in Karlshamn, office in Karlshamn and Olofström
- Gulf Olofström
- Preem Tingsryd
- Preem Karlshamn
- Preem Ronneby
- OKQ8 Ronneby
- ICA Ryd
- HQ First Hotel Carlshamn (Thursday)

Contest locations:
HQ is First Hotel Carlshamn, where there will be an info desk for various questions. The info desk is available Thursday-Saturday.
The take-off is located at First Hotel Carlshamn. Interviewes with participants at 16:30 on Friday afternoon, before the take-off.

Friday, September 27:
Two special routes that are run two times in the Olofström area.
Service at "Dannfältet" in Olofström, starting about 18:10.
The competitors are back at the east quay in Karlshamn for service about 20:30.

Saturday, September 28:
The day starts with a shorter service at the east quay in Karlshamn and then the first start is about 07:30. After that, three special routes are run northeast of Karlshamn.
Food break and service for about 1.5 hours starting at 11:00 at the east quay in Karlshamn.
After service and food, the remaining three special routes are run. The first car to pass the finish line at First Hotel Carlshamn will be about 15:30 and then an ongoing award ceremony will take place.
Telefonnummer
+46 763-17 27 10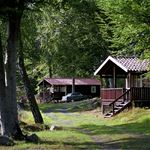 Cottage
Entfernung: 2,1 km
Kolleviks Camping is a holiday paradise with camping and cottages by Östersjön, 3 km southeast of the centre of Karlshamn, in the heart of Blekinge and its scenic archipelago.
Hotel
Entfernung: 231 Meter
You are cordially invited to a hotel that combines an international atmosphere with the genuine charm of a traditional Swedish city hotel.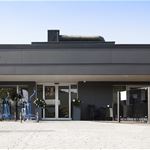 Hotel
Entfernung: 2,8 km
Karlshamn's largest and newest hotel is located just steps away from the highway and interconnects with all of Europe. Yet, close to the delightful town, convivial archipelago, beatiful golf course, and of course phenomenal salmon fishing.