Concert with Jessica Andersson
Category:
Höjdpunkter, Concert & Music
A dynamic evening at Karlshamn's Theater "Stadsteatern".
Swedish artist Jessica Andersson's first tour on her own is called "On date with Jesscia Andersson".

Jessica Andersson has:
- Participated in the Melodifestivalen seven times and won one of these with the duo Fame together with Magnus Bäcklund
- Received the price "Guldmasken" for best female lead in the musical Little Shop of Horrors 2008
- Wrote the autobiographical book "När kalla nätter plågar mig med minnen av hur det var 2009". It was sold in over 120,000 copies
- 98 weeks in a row on the Swedish top list with the song "I Did It For Love", which was also nominated for this year's 2010 song
- As an extension to the autobiographical book, the album "40.14.4" was released
- Participated in the summer tour "Diggiloo" for 13 of 16 seasons
- Been program manager for "Ensam mamma söker" (TV3) for two seasons, the last of which will be broadcast in parallel with this tour, spring 2019.

"On date with Jessica Andersson" is presented by Krall Entertainment in collaboration with Sangré Event.
Producer is Sussie Holm and Hans Marklund stands for the show.

Tickets & Information:
Price 495 SEK. Concert with live band 90 minutes, no break.
Read more and book via link below.
Hotel
Distance: 547 meters
First Hotel Carlshamn is comfortably located downtown Karlshamn. The hotel, built in 1987 reflects the historic heritage and design of the early 20th-century market hall once located here.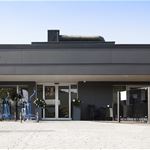 Hotel
Distance: 3.2 km
Karlshamn's largest and newest hotel is located just steps away from the highway and interconnects with all of Europe. Yet, close to the delightful town, convivial archipelago, beatiful golf course, and of course phenomenal salmon fishing.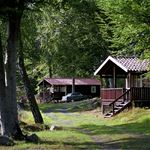 Cottage
Distance: 1.6 km
Kolleviks Camping is a holiday paradise with camping and cottages by Östersjön, 3 km southeast of the centre of Karlshamn, in the heart of Blekinge and its scenic archipelago.