CANCELLED - The Baltic Festival 2020
Location: Karlshamn
Category: Festivals, Concert & Music, Höjdpunkter, [...]
Date: Wednesday 15 jul 2020 - Saturday 18 Jul 2020
The festival is cancelled 2020 due to the coronavirus.
------------------------------------------------------------------------------------------
Baltic Festival - always Wednesday-Saturday week 29. The Baltic Festival (Östersjöfestivalen) is one of the most spectacular festivals in the south of Sweden and it is a large annual event in Karlshamn. It takes place in mid July every year and it is the biggest free festival in the south of Sweden with music, food, entertainment and much more.

One the first day of the festival there is always a big concert with famous artists performing at the town square (tickets are required for this concert).

PLEASE OBSERVE! Due to the coronavirus there will not be a stage on the square this year, therefore no concerts at the town sqaure in 2020.

The Baltic Festival also has a big street parade, a vintage car exhibition, a food and drink market/festival etc.
Hotel
Distance: 231 meters
First Hotel Carlshamn is comfortably located downtown Karlshamn. The hotel, built in 1987 reflects the historic heritage and design of the early 20th-century market hall once located here.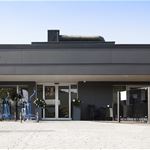 Hotel
Distance: 2.8 km
Karlshamn's largest and newest hotel is located just steps away from the highway and interconnects with all of Europe. Yet, close to the delightful town, convivial archipelago, beatiful golf course, and of course phenomenal salmon fishing.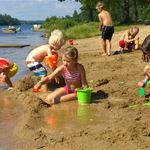 Camping
Distance: 6.8 km
Experience the beautiful and peaceful nature of Långasjönäs Nature Reserve. Here you can relax for real, right in Karlshamn nature reserve with lovely views over Lake Långasjön. Here is our campsite & holiday village, with a great selection of accommodation with different standards.