The Ballad of Nygatan 8
Category:
Höjdpunkter, Theatre & Entertainment
Date: Saturday 16 nov 2019
A visual performance with Cornelis Vreeswijk's music at the Theater.
In a visual music performance, filled with Cornelis Vreeswijk's wonderful music and multifaceted lyrics, we get to meet a couple who live a quiet life in a house on Nygatan 8 (street). They live for their routines and their safety but have lost their desire and passion along the way. But then suddenly one day, an unknown family moves into their home. Without warning and without any explanation whatsoever. The life on Nygatan 8 is turning upside down.
With help of fantastic musicians and a singing ensemble, you will experience the meeting between what we know so well and the yet completely unknown.

Starring: Saskia Husberg, Björn Johansson Boklund, Gabriela Anselmo, Alaa Rashid, Sohair Chkair, Dan Knagg, Martin Ullits Dahl and Berrin Sahin

Buy via tickets via link below, Lundin's bookstore, Stora Coop Karlshamn and Karlshamn's Tourist Center. Remaining tickets are sold at Lokstallarna from 18:00 on November 16.

Price: 250 SEK/adults, 220 SEK/seniors and 70 SEK/youth and children

Time: 90 minutes, no break

Organizer: Karlshamns Riksteaterförening
Hotel
Distance: 547 meters
First Hotel Carlshamn is comfortably located downtown Karlshamn. The hotel, built in 1987 reflects the historic heritage and design of the early 20th-century market hall once located here.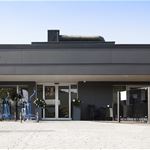 Hotel
Distance: 3.2 km
Karlshamn's largest and newest hotel is located just steps away from the highway and interconnects with all of Europe. Yet, close to the delightful town, convivial archipelago, beatiful golf course, and of course phenomenal salmon fishing.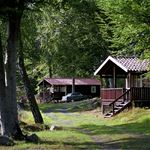 Cottage
Distance: 1.6 km
Kolleviks Camping is a holiday paradise with camping and cottages by Östersjön, 3 km southeast of the centre of Karlshamn, in the heart of Blekinge and its scenic archipelago.