The pot holes from the glacial period, north of Asarum.
Tararp offers a beautiful landscape in which you can hike and look at reliquiems from the iceage, for exampel glacierholes. Those glacierholes are very special, seen from a geological point of view.
Glacierholes were formed through the extreme pressure of the water of the melting ice from the Inland.
Show more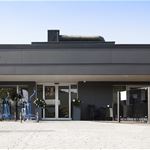 Hotel
Distance: 4.8 km
Karlshamn's largest and newest hotel is located just steps away from the highway and interconnects with all of Europe. Yet, close to the delightful town, convivial archipelago, beatiful golf course, and of course phenomenal salmon fishing.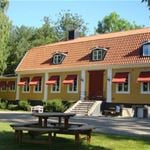 Hostel
Distance: 4.1 km
The B&B Södra Hoka is located in a very stimulating environment. Here you can enjoy lakes, fishing waters, bathing areas, forests and hiking areas which are appreciated by many guests.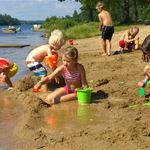 Camping
Distance: 2.2 km
Experience the beautiful and peaceful nature of Långasjönäs Nature Reserve. Here you can relax for real, right in Karlshamn nature reserve with lovely views over Lake Långasjön. Here is our campsite & holiday village, with a great selection of accommodation with different standards.